September 28, 2020
APDesign Ekdahl Lecture Series begins Sept. 30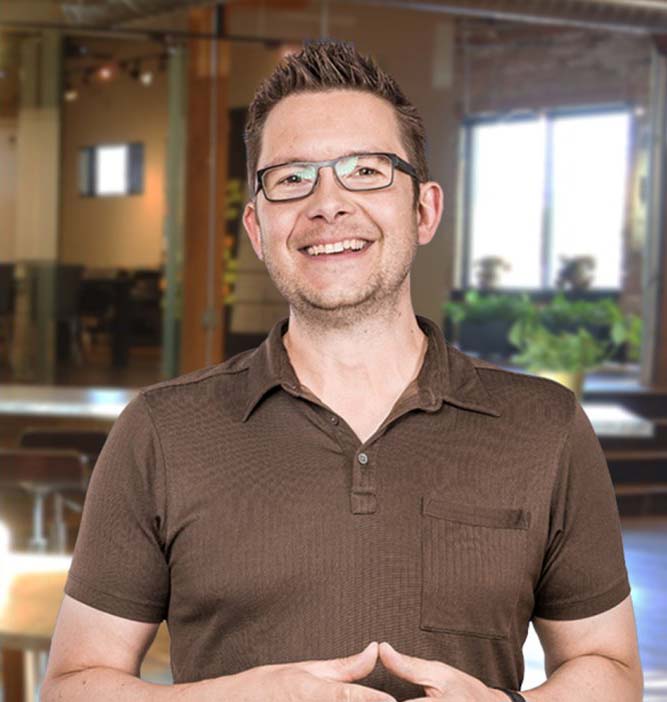 Andreas Bell, president of TEAMS Design USA, Chicago, will be the first presenter in the Kansas State University 2020-2021 College of Architecture, Planning & Design Ekdahl Lecture Series at 4:30 p.m. Wednesday, Sept. 30. Bell's lecture "Means to an End — Design Process in the Field" will be presented virtually and is free and open to the public.
TEAMS is an award-winning design firm with more than 100 professionals, including designers, engineers and strategists, all from diverse backgrounds. They specialize in global product-oriented brand development in the areas of industrial design, user experience design and brand communication. TEAMS is headquartered in the historic city of Esslingen, Germany — just outside of Stuttgart and in Germany's economic powerhouse region. This global company with studios is located in Hamburg, Chicago, Belgrade and Shanghai. The respected firm has more than 60 years of experience and more than 1,000 prestigious design awards.
As an international firm, TEAMS has developed products in a large variety of sectors, including transportation and mobility, consumer goods, medical and health care, building and infrastructure, professional equipment and capital goods sectors. Companies that they have worked with, to name just a few. are Bosch, Dremel — specifically, they designed new 3D printers — Bissell, Mr. Coffee, Intel, Pyrex and Staedtler.
"As a member of our global design team, I am proud to creatively lead our young and dynamic Chicago studio," Bell said.
Bell is the president of the Chicago studio that inhabits a creative environment in a light-filled, open loft with a view of the city's famous skyline. He was educated as an industrial designer in Germany and completed his master's degree in industrial and product design at the University of Kansas.
"When I asked Andreas to come speak at K-State he said yes immediately and said 'it would be like coming home,'" said Mekin Elcioglu, associate professor in interior architecture & industrial design. "Unfortunately, his visit home will have to come at a later date as we will be hosting Bell virtually due to COVID-19."
TEAMS Design is located in the heart of the Midwest, where a hard-working attitude and can-do approach creates positive momentum in everything that the company does. Work hard, play hard — and make great things along the way, according to the TEAMS Design leadership. A thought can change the world, but only if it is put into action. In the same way, we understand that only realized ideas are good ideas.
View a full listing of the 2020-2021 Ekdahl Lectures and virtual links.
The Oscar S. Ekdahl Distinguished Lecture Series in Architecture and Design brings the finest professionals in the design and planning disciplines to APDesign and the K-State community. These individuals are selected to avail faculty, staff, students and regional professionals to the potency of design and planning in addressing the issues we face as a global society. The series honors Oscar Ekdahl who received his Bachelor of Architecture from Kansas State University in 1933 and was a founding partner in Ekdahl, Davis, Depew, Persson Architects PA in Topeka.