September 23, 2020
Revised dates for fall commencement ceremonies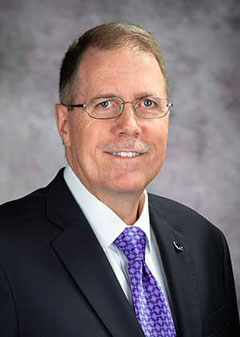 Dear K-State community,
I am writing to share information about fall commencement. In June, we announced the plan to celebrate our spring, summer and fall 2020 graduates in combined ceremonies in late November. Since that announcement, we have learned of a change in availability for the venue used to host the ceremonies for the Manhattan campus and have elected to move commencement to the more desirable dates.
We are pleased to announce that fall commencement for the Manhattan campus will now be held on Friday, Nov. 20, Saturday, Nov. 21, and Sunday, Nov. 22. Ceremonies for the Polytechnic campus will remain on Nov. 20 as previously announced. A schedule of ceremonies is posted on the commencement website.
The earlier dates for commencement ceremonies are consistent with our efforts to reduce risk for students, their families and their communities by reducing the need for students to travel. We also recognize that ceremonies hosted on the weekend may make it easier for students and their families to participate.
The group that traditionally plans university commencement ceremonies is working diligently to finalize details. In the coming weeks, information about health and safety measures and ticketing procedures for guests will be announced. Consistent with previous ceremonies, livestream coverage is available on the commencement website. We remain committed to hosting ceremonies that celebrate the achievements of our graduates and offer a special send-off to the next phase of their lives.
We are very proud of our students and there are many experiences that make their time at K-State special, including commencement. We look forward to celebrating our students' accomplishments.
Sincerely,
Chuck Taber
Provost and executive vice president