September 9, 2020
K-State Garden Hour: September gardening webinar schedule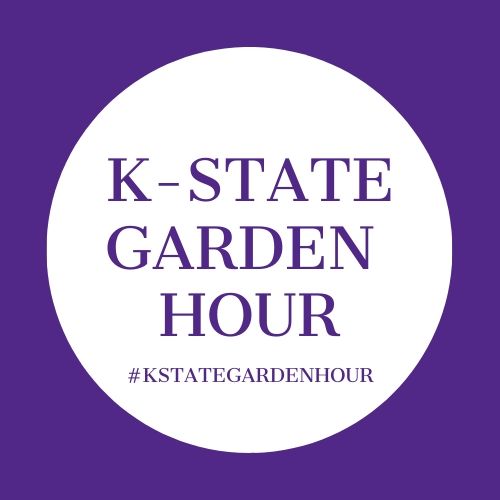 Fall is a great time of year to be improving your lawn and gardens. Take advantage of the cooler weather and the K-State Garden Hour webinars this fall to improve your lawn, landscape and garden. The free weekly series is live every Wednesday from noon to 1 p.m. via Zoom.
This virtual series provides information on a variety of horticultural topics, as well as highlights educational topics related to plant selection, entomology, plant pathology and integrated pest management.
Whether you are new to gardening or have some experience, you are sure to learn something new. Discussions will be led by K-State extension professionals throughout the state. This event can include up to 1,000 participants in the live session. Sessions will be recorded and posted online after each event.

The following are the featured presentation topics for September:
Wednesday, Sept. 9: "Getting the 'Buzz' on Honeybees" — presented by Raymond Cloyd, professor and state extension leader for entomology.
There is a lot of "buzz" about honeybees these days. Cloyd will initially discuss pollinator types, and then provide a detailed discussion of the biology and behavior of honeybees including colony members — queen, workers and drones — and how a honeybee colony is structured and operates within a hive. This presentation will also address several aspects of pollinators gardens.
Wednesday, Sept. 16: "Growing Garlic in Kansas" — presented by Chuck Otte, Geary County extension agent and garlic grower.
Some people regard garlic as an herb or a spice, others view it as a food and some people view it as a miracle plant. Regardless, garlic is very popular with cooks today but unlike many garden crops, it has some special requirements — including fall planting. Otte will discuss all aspects of growing garlic, including what garlic is, the different types of garlic, and the special needs and requirements of growing garlic in your own garden. Kansas is well situated for garlic production and gardeners should consider including garlic as one of their annual garden crops.
Wednesday, Sept. 23: "Fall Tree Planting: How to Do It Right!" — presented by Charlie Barden, K-State forestry specialist.
Fall can be an ideal time to plant trees and shrubs. Barden will share his tips and techniques for selecting, planting, staking and mulching trees. In addition, learn about the trees for great fall color and the differences when planting evergreen vs deciduous trees in the fall.
Wednesday, Sept. 30: "Spring Flowering Bulbs" — presented by Dennis Patton, Johnson County horticulture extension agent.
Nothing says hello spring like the cheery smile of a bright yellow daffodil or a bed of colorful tulips. This spring welcome does not just happen it must be planned. Fall is the ideal time to plant spring flower bulbs in the landscape. Patton will cover everything you need to know to have success with spring-flowering bulbs.
To view more webinars in the series, visit our website. Each event has a separate registration page. You will need to click on and register for each webinar that you would like to attend. You can preregister for each online webinar and access past webinars online.
You can also find, promote, and share each webinar on Facebook, via the Facebook Events.
If you have any questions, please email our team at ksuemg@k-state.edu.