March 4, 2020
JMC 'How I Landed My Job' Speaker Series, featuring Charlene Lake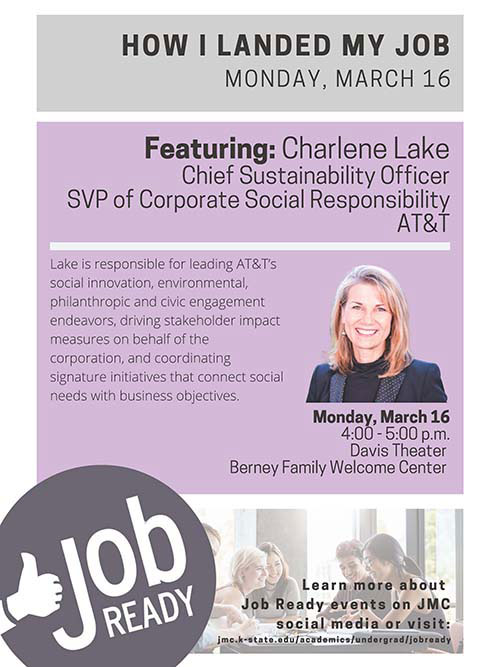 Job Ready, the A.Q. Miller School of Journalism and Mass Communications' professional development series, provides students the skills and resources they need to be proactive, knowledgeable and confident job-seekers.
The next speaker in the Job Ready "How I Landed My Job" series is Charlene Lake, chief sustainability officer and senior vice president of corporate social responsibility at AT&T. Lake will give her talk at 4 p.m. Monday, March 16, in the Berney Family Welcome Center, Davis Theatre.
In her role at AT&T, Lake is responsible for leading AT&T's social innovation, environmental, philanthropic and civic engagement endeavors, driving stakeholder impact measures on behalf of the corporation, and coordinating signature initiatives that connect social needs with business objectives.