February 27, 2020
University volunteers needed to serve as judges for Kansas DECA conference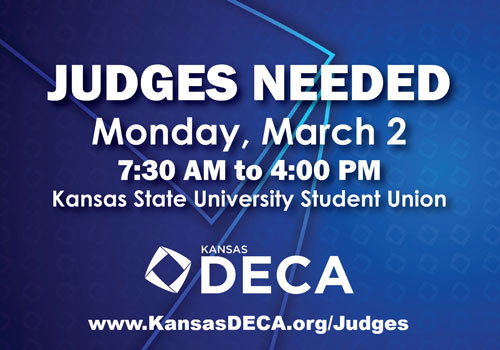 The Kansas DECA — the Distributive Education Clubs of America — conference is coming to Manhattan and the K-State campus for the second year. The conference is from 7:30 a.m. to 4 p.m. Monday, March 2, at the K-State Student Union.
Volunteers from the university community are needed to serve as judges to make this event work. Judges are needed in hospitality, business, marketing and more.
Visit kansasdeca.org/judges for more information and to sign up.