January 23, 2020
It's Souperbowl time in Cats' Cupboard
Submitted by Sarah McGreer Hoyt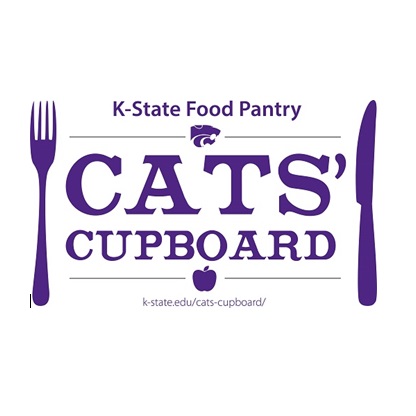 Have big Super Bowl plans? Why not make it a winning Sunday for a good cause, too? Help us finish out this frigid season with a Souperbowl drive!
Donations to Cats' Cupboard and other food pantries dip to the lowest levels of the year after the holidays. If you have a gathering, simply ask your guests to bring a Souperbowl donation for Cats' Cupboard. Everything your team contributes will go directly to a very appreciative K-Stater.
Wondering what to give? How about chili or soup ingredients?
Chili beans
Crackers
Diced tomatoes or Rotel
Broth
Canned chicken
Chili seasoning
Rice
Corn muffin mix
Kidney beans
Canned corn
Once you've met your goal, please schedule a drop-off time by emailing catscupboard@k-state.edu or calling 785-532-0366.
Can't make an in-person donation? Consider holding a drive through our First and Ten Amazon Souperbowl Wishlist. Financial contributions can be made through the KSU Foundation online.
Cats' Cupboard serves all K-State students and employees. One hundred percent of the food on our shelves is provided through in-kind or financial donations. For more information, including our hours of operation, visit the Cats' Cupboard website.