November 12, 2012
Kemper Gallery showcases privacy in Indian architecture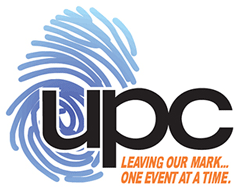 Experience the details of Indian architecture in the "Privacy from the Prying Eyes: Jali as an Architectural Intervention" exhibit featured in the K-State Student Union William T. Kemper Art Gallery.
The exhibit showcases how privacy is achieved in Indian architecture through interventions like jali. A jali is a perforated screen of stone, wood, brick or other material that protects the interior of a building from direct sunlight while allowing an essential cooling breeze to enter. Jalis have been used to cover verandas, balconies and separate interiors in Indian architecture.
The exhibit concept, research, design and photographs are by Vibhavari Jani, associate professor of interior architecture and product design at Kansas State University. Jani is serving as a Big 12 fellow, Kansas Compact Engaged Faculty fellow and Rotary Peace fellow. The exhibit was designed to develop multicultural competencies within the student body and to provide diverse perspectives that impact architectural development among the students and the Manhattan community.
Union Program Council will host a reception from 4-6 p.m. Nov. 13 in the Kemper Gallery with refreshments featuring Indian cuisine. Jani will be available to answer questions and discuss issues of privacy in Indian architecture.
The gallery hours are 8 a.m. to 5 p.m. Monday-Friday. On the first floor of the Union, the Kemper Gallery and reception are free and open to the public.
For more information and a complete list of all Union Program Council activities, visit k-state.edu/upc or call the Union Program Council office at 785-532-6571.