November 6, 2012
38th annual Student Photography Contest winners announced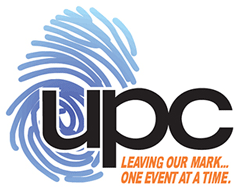 The Union Program Council's 38th annual Student Photography Contest winners were announced at a reception Oct. 16 in the William T. Kemper Art Gallery in the K-State Student Union.
Liz Graham, sophomore in fine arts, took first place with her piece "You are..." Katherine Gallagher, senior in architecture, won second with "Gondola Ride" and Mary Gordon, junior in fine arts, was awarded third place with "Mr. Sandman."
Graham received $100 and a grand prize package sponsored by Marinello Schools of Beauty for her first place award, while Gallagher and Gordon were given $50 and $30 for their second and third place finishes, respectively. Graham's print will now be on permanent display in the Union's Little Theatre foyer along with the past three winners.
Honorable mentions recognized were Kathryn Fratzel, junior in art; Kathy Knox, freshman in business administration; Sheldon Roberts, freshman in environmental design; Lauren Quinn, junior in fine arts; Hakan Yasarer, graduate student in engineering; Erin Coldiron, junior in fine arts; and Trevor Gillespie, graduate student in counseling and student development.
Local professionals based judging of entries on technical quality, visual design, originality and overall presentation.
The gallery hours are 8 a.m. to 5 p.m. Monday-Friday. On the first floor of the Union, the Kemper Gallery is free and open to the public. For more information and a complete list of all Union Program Council activities, visit k-state.edu/upc or call the Union Program Council office at 785-532-6571.