October 25, 2019
Startup School course offers workshops, mentoring and scholarship money for aspiring entrepreneurs
Submitted by Brent Fritzemeier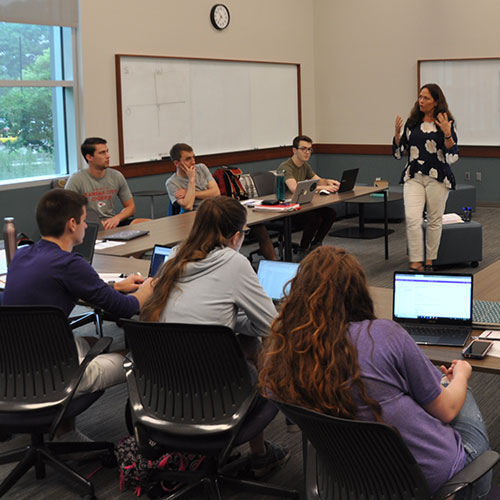 Have you been mulling over a new venture concept on nights and weekends, and are ready to take the next step? Do you have an idea or early-stage business you know is the next big thing?
Startup School is designed to provide support and guidance for students who aspire to start a business. This class provides the opportunity to explore a variety of practical tools and resources for your new business idea through access to a variety of world-class K-State faculty and alumni.
Here's what students receive by when enrolling in Startup School:
Credit for ENTRP 440 — Entrepreneurship.
A $2,000 scholarship.
Custom startup workshops from K-State faculty and business leaders.
One-on-one mentoring with successful entrepreneurs in the K-State alumni community.
"The startup journey can be lonely," said Chad Jackson, director of the Center for the Advancement of Entrepreneurship. "Startup School will provide a great support system for young entrepreneurs, with guidance from mentors who have experienced the thrills and low points of starting a business."
Startup School will take place during the second eight weeks of the spring 2020 semester. This course has a hybrid format where a majority of the work will be completed online with designated days for meeting as a group.
The course is open to students from all majors, but with limited seats available, application is required. Submit the application form to apply. Priority review of applications will begin on Nov. 1.