October 31, 2012
Hopper honored at regional conference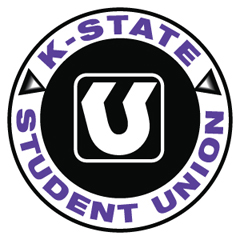 K-State Student Union program adviser Ben Hopper was awarded the 2012 National Association for Campus Activities Central Regional Conference Markley Award.
The National Association for Campus Activities advances campus activities in higher education through a business and learning partnership, creating educational and business opportunities for its school and professional members. The association has more than 950 college and university members and more than 550 associate members who represent artists, lecturers and performers.
Nominees for the award must have a minimum of three years professional experience in student development, student activities or the entertainment industry and play an integral role in activities programming on campus and throughout the region by demonstrating strong involvement and leadership in the National Association for Campus Activities.
Involved in K-State student leadership and development for several years as a student, Hopper served on the Union Governing Board and as a Union Program Council committee member. He became the Union Program Council's program adviser in 2004. In addition to working closely with students to provide excellent programming for K-State, Hopper also teaches English courses on campus and acts as an adviser to the K-State chapter of the Delta Sigma Phi fraternity and the On The Spot Improv Troupe.
Hopper accepted the Markely Award, one of the National Association for Campus Activities Central's highest honors, while serving as the 2012 conference chair in Arlington, Texas.
Laura Oxler, Union Program Council entertainment co-chair and student who works closely with Hopper said, "I was already very proud of Ben for being conference chair and was surprised and excited when the award was announced. He has been working tirelessly, juggling everything he is involved in including advising, teaching and the conference. It is great that his hard work was acknowledge with this award."
To learn more about the National Association for Campus Activities, visit naca.org. For more information and a complete list of all Union Program Council events, visit k-state.edu/upc or call 785-532-6571.