September 27, 2019
K-State political scientist to present 'Climate Change and Political Ideologies' at next NRES Seminar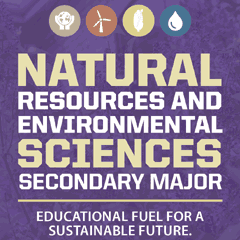 Laurie Johnson, professor of political science and director of the primary texts certificate program at K-State, will present "Climate Change and Political Ideologies" at 11:30 a.m. Tuesday, Oct. 1, in 231 Ackert Hall. The lecture is open to the public.
Johnson will discuss the Climate Strike movement and the ideological landscape in which such movements operate, including their ideological assumptions and the unanticipated ideological landmines they might encounter.
This talk is being presented for students participating in the capstone course of the natural resources and environmental science secondary major and is open to the general public as part of the NRES Seminar Series. Undergraduate students interested in natural resources, environmental science and sustainability issues are especially encouraged to attend.
The major and its seminar series are generously supported by the Office of the Provost, College of Agriculture, College of Arts and Sciences, biological and agricultural engineering department, and geography department.