September 23, 2019
Pollution Prevention Institute celebrates 30 year anniversary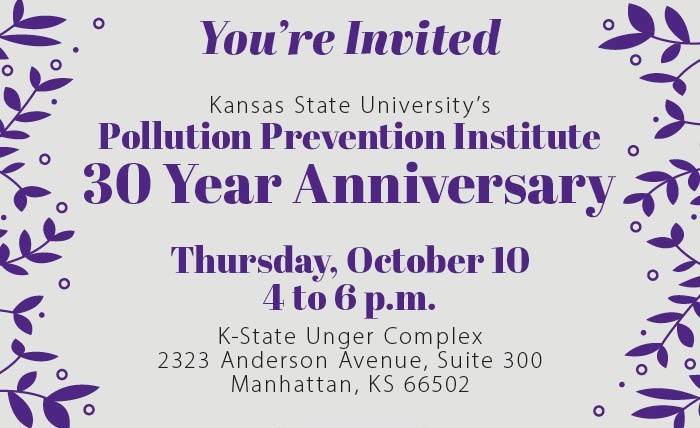 Please stop by and help the Pollution Prevention Institute celebrate 30 years of providing pollution prevention and compliance assistance to Kansas industries, institutions and communities. The celebration will be from 4-6 p.m. Thursday, Oct. 10, in Suite 300 of the Unger Complex, 2323 Anderson Ave.
For more information or to RSVP, email nlarson@k-state.edu.
Watch a short video to learn more about the institute.