June 19, 2019
Human Capital Services adds new member to team
Submitted by Human Capital Services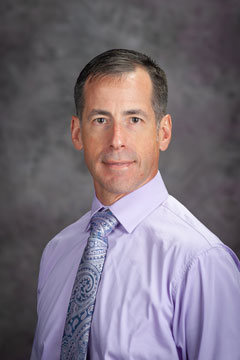 Paul Volino has joined Human Capital Services as the senior employee relations and engagement specialist.
Volino will provide guidance and coaching on dispute/conflict resolution, performance issues, and behavior and conduct issues for both employees and/or supervisors with an emphasis on identifying solution-focused outcomes. He will be instrumental in developing and presenting training opportunities to enhance engagement, developing teamwork, performance management best practices, and relevant employee relations policies and procedures.
During the course of his duties as a U.S. Army inspector general and company co-director/staff operations manager, he acquired extensive experience in managing conflict and provided guidance on policy and laws, which resulted in increased trust and morale.
Volino is a Central Michigan University graduate student earning his Master of Science in administration with a concentration in human resource administration. He earned his Bachelor of Science in criminal justice, cum laude, from Troy University and was inducted into the SALUTE Veteran's National Honor Society.