June 3, 2019
Hughey presented with leadership award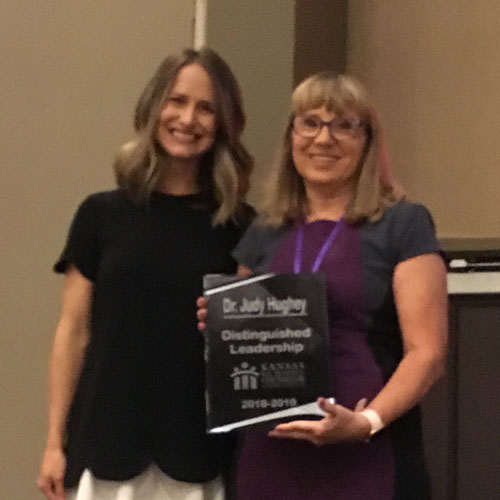 Judy Hughey, associate professor of special education, counseling and student affairs, was presented with a Distinguished Leadership Award from the Kansas School Counselor Association at the sixth annual School Counseling Camp recently in Manhattan.
Hughey served as president of the association this year, and the award recognized her service, dedication and skilled leadership through a critical transitional period. This was in addition to her teaching responsibilities and planning the School Counseling Camp, which attracts more than 350 school counselors from across the Midwest to Manhattan. She secured Elizabeth Smart as one of the keynotes.
"Judy's impact on school counseling in Kansas is second to none," said Debbie Mercer, dean of the College of Education. "She is a tireless advocate for children and the profession and is truly deserving of this leadership award."