March 22, 2019
'Take a Hike: Physical Activity Effects on Cognition and Brain Function' talk by Arthur Kramer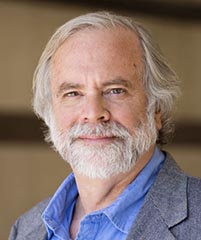 Arthur Kramer will give a universitywide talk, "Take a Hike: Physical Activity Effects on Cognition and Brain Function," at 4 p.m. Monday, March 25, in Town Hall, Room 114, at the Leadership Studies Building. All interested students, faculty and staff are invited to attend.
Kramer is a professor and director of the Center for Cognitive and Brain Health at Northeastern University, and is an emeritus professor and former director of the Beckman Institute at the University of Illinois.
"The talk will focus on recent research on the effects of exercise training on cognitive and brain health," Kramer said. "I will discuss research that has examined changes in brain structure and function, along with behavioral measures of cognition, in interventions lasting from several weeks to one year. Participant populations include children, young and middle-aged adults, and the elderly, as well as a variety of patient groups. Although the focus is on training to improve cardiorespiratory fitness, I will also briefly cover resistance training and multi-modal cognitive and exercise training programs. Finally, I will identify gaps in the literature and potential solutions."
The talk is part of the Psychological Sciences Colloquium Series and is sponsored by the Cognitive and Neurobiological Approaches to Plasticity, or C-NAP, center.