January 14, 2019
Call for spring event submissions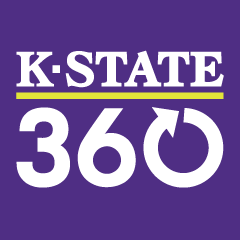 Students will be back on campus next week.
Do you have upcoming events in which you want students to participate? Be sure to submit them to K-State 360 so students can earn points and gain progress toward completing their competency work. Nearly 4,000 students are using the K-State 360 program, and posting your events to K-State 360 is a great way to make sure students are learning about events on campus.
K-State 360 focuses on developing students in six key areas: leadership, communication, teamwork, problem-solving, diversity and career development. Within the program, students are able to keep track of events they attend and create a co-curricular record for their out-of-classroom experiences. This is a very helpful tool as they prepare to write their resume for their post-college endeavors. The program is designed to help every student, no matter their major, advance and prepare for future success within and beyond college.
Help students get more involved on campus by submitting your upcoming events to K-State 360 at 360.k-state.edu/eventregistration. It is never too early to submit your events.
If you have any questions, contact Christa Dell'Isola, program coordinator, at christadellisola@k-state.edu.