October 31, 2018
Don't miss Thursday's Landon Lecture by US Secretary of Agriculture Sonny Perdue
Submitted by Communications and Marketing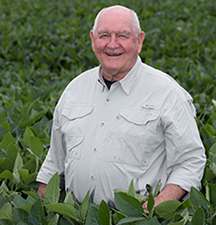 U.S. Secretary of Agriculture Sonny Perdue will present a Landon Lecture at 10:30 a.m. Thursday, Nov. 1, in McCain Auditorium.
Perdue's speech will be "Leave It Better Than You Found It: Lessons in Public Service I Learned on the Farm." Students, faculty, staff and the public are invited.
Remember, no backpacks or large personal bags will be allowed in the auditorium. A bag check will be available in the McCain foyer.
Learn more about the lecture.