October 24, 2018
College of Human Ecology to host retirement reception for Charlotte Shoup Olsen
Submitted by College of Human Ecology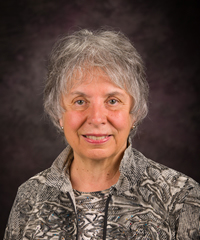 The College of Human Ecology will host a retirement reception for Charlotte Shoup Olsen from 3-4:30 p.m. Tuesday, Oct. 30, in Hoffman Lounge at Justin Hall. Colleagues are invited to attend for refreshments and to share their well wishes.
Olsen is a professor and extension specialist for the School of Family Studies and Human Services. She serves as the faculty coordinator for the online master's program in family and community services through the Great Plains Interactive Distance Education Alliance. She has served as director of the National Institutes of Health-funded Kansas Bridges to the Future program. Her extension responsibility is to create research-based community programs that focus on strengthening family relationships in the context of their individual family units and the communities where they reside.
Olsen has been with K-State since 1981.