September 10, 2018
K-State park management and conservation specialist to discuss measuring visitor impacts on parks and protected areas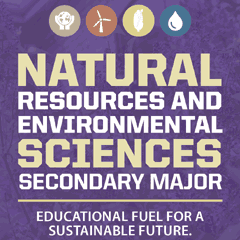 Ryan Sharp, assistant professor of park management and conservation, will give a public lecture at 11:30 a.m. Tuesday, Sept. 18, in 231 Ackert Hall.
Sharp will discuss visitor use management monitoring protocols for protected area managers and explore the options for understanding how visitors use, experience, and impact parks and protected areas. Such techniques include GPS visitor tracking, human behavior cameras, trail counters, trail condition inventories, and survey methods.
The presentations are open to the public. Undergraduate students interested in natural resources, environmental science, and sustainability issues are especially encouraged to attend. The natural resources and environmental sciences secondary major is open to all Kansas State University students and is supported by the Office of the Provost, College of Agriculture, College of Arts and Sciences, and biological and agricultural engineering department.