May 22, 2018
Phebus named to national food safety committee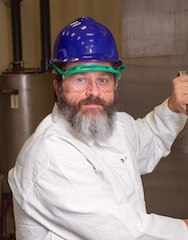 Randall Phebus, professor of food safety and interim director of K-State's Food Science Institute, has been appointed by U.S. Secretary of Agriculture Sonny Perdue to a second consecutive two-year term on the National Advisory Committee on Meat and Poultry Inspection.
This committee, established in 1971 with authorization by the Federal Meat Inspection Act, advises the secretary on matters affecting federal and state inspection program activities, particularly on food safety policies that will contribute to the United States Department of Agriculture's regulatory policy development relating to meat, poultry and processed egg products.
Joining Phebus on the committee is Manpreet Singh, former graduate student in Phebus' laboratory and now a professor of poultry science at the University of Georgia.