February 7, 2018
New prize honors K-State journalism professor Thomas Gould
Submitted by Bonnie Lynn-Sherow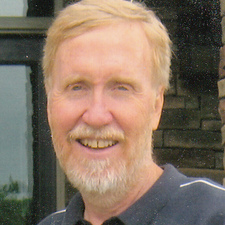 The Online Journal of Rural Research and Policy, edited by Professor Bonnie Lynn-Sherow in the Chapman Center for Rural Studies, has announced the winner of the inaugural Thomas P. Gould Prize for the best annual article published in the journal. The winner of the 2017 prize is Joyce Weil, associate professor of gerontology in the College of Human Sciences at the University of Northern Colorado in Greeley.
Weil's article, "Aging in Rural Communities," studied the adjustment of rural residents who leave their family farms for life in a small town nearby. Most relocation studies of aging rural residents focus on rural to highly urban venues. Weil's article suggests that rural home to small town moves, inside the same region, are more satisfying for rural aging populations.
"This research will spark conversations among health and community workers across the Great Plains who deal with these decisions each day," Lynn-Sherow said. "This is exactly the kind of research that Professor Gould hoped to foster and support through the Online Journal of Rural Research and Policy."
Winners of the annual Gould Prize will receive $500 and recognition for their work in the journal and the media. The four-member selection panel of editorial board members were unanimous in selecting Weil's article. Founding editor Thomas Gould died in Manhattan on Feb. 14, 2016. His wife, Carol Gould, donated half the prize money on his behalf.
In addition to a new prize, the editorial staff of the Online Journal of Rural Research and Policy published the first thematic issue in the journal's history this past fall on education in the Great Plains. Featuring the work of several new scholars, the thematic issue covered a range of topics including one room schools, internment camps and the Brown vs. Board desegregation decision.