June 15, 2012
Little Apple Jazz Festival announces 2012 line-up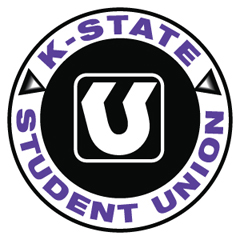 In the tradition of Louis Armstrong, Jelly Roll Morton and Sidney Bechet, the 2012 Little Apple Jazz Festival headliner, Panorama Jazz Band, brings a New Orleans approach to various genres of folkloric music from around the world.
The New Orleans natives have a plethora of performance highlights, including the Istanbul International Jazz Festival and U.S. Embassy and consulates in Turkey, the Buckman Performing Arts Center in Memphis, Tenn., and many others. Comprised of a clarinet, alto saxophone, trombone, accordion, banjo, tuba and drums, Panorama thrives on its passion of playing music acoustically to live audiences. The group's eclectic and unique sound has been known to get an audience up and dancing.
Joining Panorama at the 2012 Little Apple Jazz Festival on Saturday, July 14, at Larry Norvell Band Shell in City Park are Watermelon Slim, Doug Talley Quartet, Kelley Grant Quartet, 1ID Fort Riley Jazz Combo and Young Jazz Masters.
The performance lineup for the 2012 Little Apple Jazz Festival is as follows.
5:30-6 p.m. Young Jazz Masters
6-6:45 p.m. 1ID Fort Riley Jazz Combo
6:45-7:30 p.m. Kelley Gant Quartet
7:30-8:30 p.m. Doug Talley Quartet
8:30-9:30 p.m. Watermelon Slim
9:30-10:45 p.m. Panorama
In addition to the line-up at City Park, other jazz events will take place around Manhattan. Varsity Donuts will feature a jazz pianist from 8:30-9:30 a.m. Saturday, July 14. Bluestem Bistro will once again host a jazz brunch from 11 a.m. to 1 p.m. Sunday, July 15, featuring 1ID Fort Riley Jazz Combo.
Sample CDs of festival artists can be picked up at the Manhattan Parks and Recreation booth during the Daddy Mack Blues Band performance in City Park on June 16. Festival artists can also be found online at k-state.edu/upc.
The free annual festival is part of the city's Arts in the Park series and also includes food vendors and a family-friendly area with crafts and activities. The event is a collaborative effort between the Manhattan Parks and Recreation Department, the K-State Student Union Program Council and Fort Riley's MWR. Other sponsors are the Dow Chemical Multicultural Resource Center, Ag Press, Bluestem Bistro, Holiday Inn at the Campus, True Value Hardware, Varney's Bookstore and Varsity Donuts.
For additional information on the 2012 Little Apple Jazz Festival or for a complete list of all Union Program Council activities, visit k-state.edu/upc or call the Union Program Council office at 785-532-6571.