November 15, 2017
Study Abroad on a Budget workshop Nov. 17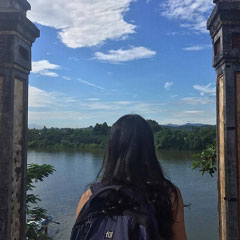 Students are invited to learn strategies for planning and funding an education abroad experience from a Gilman Scholarship recipient. Study Abroad on a Budget will be from 1-1:45 p.m. Friday, Nov. 17, in 113 Leadership Studies Building.
The workshop will be broken up into three parts, and students can drop in and leave at their convenience.
1-1:20 p.m. Planning, Funding and Opportunity Types
1:20-1:30 p.m. Benefits of Abroad Experiences
1:30-1:45 p.m. Q&A
Students are encouraged to attend if they are at all curious about study abroad, especially if they are interested but believe they cannot afford to study abroad. Numerous scholarship opportunities will be discussed.
This event is sponsored by Educational Supportive Services. If you have questions about the event, contact Cheryl Rauh, student services coordinator, at carauh@k-state.edu or 785-532-5642.