November 1, 2017
Update from President Myers about diversity and inclusion efforts
Submitted by President Richard Myers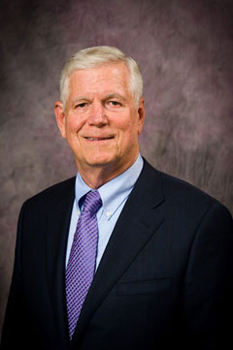 Dear Kansas State Community,
We continue to witness acts in our nation, our communities and on our campuses that do not align with our Principles of Community and stated values. Last year we strengthened one of our key principles: "We affirm the value of human diversity and inclusion for community. We stand united against all forms of discrimination."
These few words make a powerful statement. This specific principle unites us against actions that demean people from all walks of life. I encourage all of us to come together with greater empathy, a greater concern for one another, and a greater understanding of how others see us.
Many in the K-State family are asking that we take the necessary actions to support important conversations in a safe, collegial way. We need to be intentional in continuing our efforts to build a more unified and civil campus community that values and engages diverse voices. Many of you — students, campus leaders, faculty and staff — throughout our campuses are working hard to build that community and I appreciate your efforts.
Last spring, we announced a new leadership structure to strengthen diversity and inclusion at K-State. We are nearing completion of those searches and preparing to move quickly once the positions are filled. The arrival of these new leaders is crucial as dialogue continues about the need to develop and protect inclusive learning communities. As we prepare for our new diversity leaders to arrive, I have asked Bernard Franklin, assistant vice president for student life, to assist with transition planning over the next few weeks.
Over the past two years, thanks to work begun in K-State Research and Extension, nearly 225 K-Staters have engaged in intercultural learning using a tool called the intercultural development inventory. We are currently exploring ways to expand that training across the university. I have also asked Provost Mason to work with faculty to evaluate existing courses and opportunities for expanding cultural competency learning.
You will soon see an expanded diversity website and calendar for cultural activities on campus, including all initiatives related to diversity and inclusion. There is already a lot of good work going on to build bridges and understanding within our community and we can do a better job of sharing it.
There's more to do. I've asked our senior leadership team to begin planning a celebration of community by the end of the semester. Let's focus on constructive activities that make our family stronger. It's up to all of us.
Sincerely,
Richard B. Myers
President
Kansas State University