September 12, 2017
K-State public relations specialist to share tips for better communicating science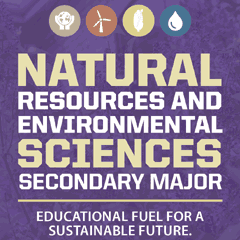 Barbara DeSanto, public relations specialist and associate director of graduate studies in the A.Q. Miller School of Journalism and Mass Communications, will give a public lecture at 11:30 a.m. Tuesday, Sept. 19, in 231 Ackert Hall.
DeSanto will share communication science's most important principles to illustrate that the facts and information of your type of science can literally have listeners hanging on your every word. Seminar participants also will have the opportunity to practice these new communication science skills.
This talk is being presented for students participating in the capstone course of the natural resources and environmental science secondary major and is open to the general public as part of the Natural Resources and Environmental Science Seminar Series. Undergraduate students interested in natural resources, environmental science and sustainability issues are especially encouraged to attend.
The natural resources and environmental science secondary major and its seminar series are generously supported by the Office of the Provost, College of Agriculture, College of Arts and Sciences, and biological and agricultural engineering department.