August 30, 2017
New drop-off lane available on game days
The K-State Student Governing Association announces the implementation of a drop-off lane for athletic events on game days.
Starting Saturday, Sept. 2, at the football home opener vs. Central Arkansas, the drop-off lane will be available for all fans to use before and after football games.
The lane is on the southeast corner of Jardine and Mid-Campus Drive. This lane is commercial ride-sharing and taxi-driver friendly.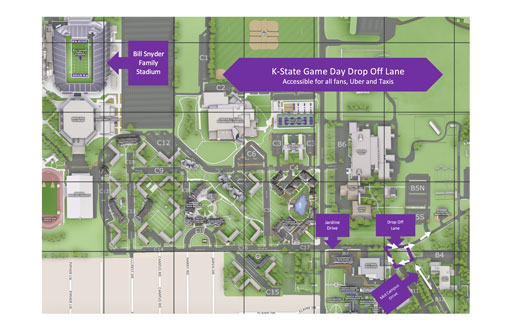 A special thanks to K-State Athletics, Housing and Dining Services, Parking Services and K-State Police Department for their support.