June 12, 2017
Human Capital Services shares 2017 Professional Development Needs Assessment results
Submitted by Human Capital Services-Learning and Development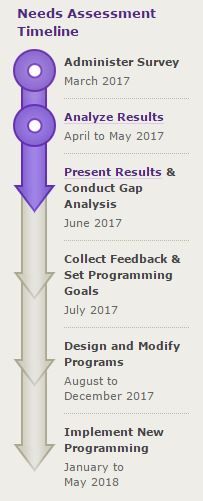 Human Capital Services administered the 2017 Professional Development Needs Assessment from March 6-31 to approximately 5,800 K-State employees with the exception of student employees. The assessment yielded a response rate of 28.30 percent. Human Capital Services has completed the data collection and analysis and has posted the findings on its website.
The needs assessment asked employees to identify professional development needs by topic in specific categories and then to prioritize those needs. Employees were asked a number of questions based on the categories of communication, interpersonal skills, essential skills, technology, leadership development and supervision. Overall, employees reviewed 71 training topics and nine programs and certificates.
Human Capital Services will move forward by conducting a gap analysis, facilitating interactive sessions with stakeholders and setting goals for future programming.
The outcomes of the Professional Development Needs Assessment will allow Human Capital Services to enhance partnerships with existing K-State colleges and departments, foster a desire for lifelong learning among employees, develop and design programming that aligns with employees' needs as well as university goals and resources and assist with the professional development needs to advance K-State 2025.