May 12, 2017
Three K-State kinesiology students receive American Kinesiology Association awards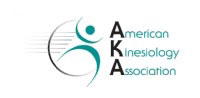 The College of Human Ecology recognizes Kelsie Carpenter, Shane Hammer and Stephanie Kurti as recipients of American Kinesiology Association Scholar Awards for 2017. The awards honor a select number of students with distinctive academic and leadership records.
Carpenter, a senior in kinesiology and president of the Kinesiology Student Association, received the Undergraduate Scholar Award.
Hammer, a graduate student in the kinesiology program, received the Master's Scholar Award. Hammer works with Tom Barstow.
Kurti, a doctoral candidate in the kinesiology program, received the Doctoral Scholar Award. Kurti works with Craig Harms.
All three students received an award certificate and are candidates for their category's national award. They were nominated for the American Kinesiology Association Scholar Awards by kinesiology faculty and have demonstrated an exceptional interest in the field of kinesiology, possess personal qualities that lend themselves to assuming leadership positions and have the potential for making a significant impact on the field.
The association is comprised of more than 140 college and university kinesiology departments and strives to promote the diverse applications and enhance the study of kinesiology.