May 12, 2017
Katie Kingery-Page receives 2017 TreanorHL Architects Faculty Award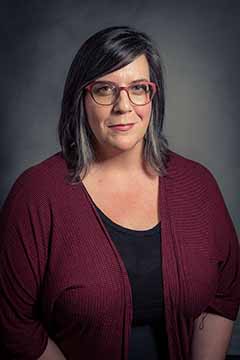 Katie Kingery-Page, associate professor in K-State's landscape architecture and regional & community planning department, was awarded the 2017 TreanorHL Architects Faculty Award. This award recognizes outstanding efforts by faculty by involving the design profession in the education of our students.
Kingery-Page is a K-State alumna and licensed landscape architect. After an undergraduate education in sculpture at Wichita State University, she studied ecology and art theory through Antioch College and the School of the Art Institute of Chicago, and eventually earned a Master of Landscape Architecture from Kansas State University. Before teaching, she worked in an interdisciplinary design practice focused on downtown redevelopment.
Kingery-Page's scholarly work explores the value of arts and humanities knowledge for landscape architecture. This inquiry is tested through design outreach, often during community-engaged projects with graduate students. Her interest in participatory design has led to work with communities for aging, with a public school district, and with not-for-profit development and cultural institutions. She is currently deepening her use of ethnographic methods in participatory design and exploring the ethical implications of landscape maintenance and installation practices.
"One of Katie's most impactful activities is her work with professional organizations to teach children about landscape architecture and design," said Stephanie Rolley department head and professor of landscape architecture and regional & community planning. "She brings those organizations, people and practices into her classroom on a daily basis. That integration has created tangible benefits to Kansas communities while providing opportunities for students and professionals to research and design together."
"Associate Professor Kingery-Page's teaching and design research portfolio is full of superb projects leveraging interaction with the design profession, as well as public agencies across Kansas," said Tim de Noble, dean and professor in the College of Architecture, Planning & Design.