December 5, 2016
DePaoli publishes chapter in 'Ethics of Screenwriting: New Perspectives'
Submitted by María Teresa DePaoli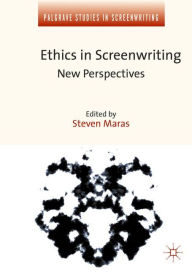 María Teresa DePaoli, associate professor of Spanish, recently published "The Ethics of Actuality in the Scripting of Enrique Rosas's 'The Gray Automobile'" in "Ethics of Screenwriting: New Perspectives."
DePaoli's chapter examines Rosas's prose-based treatment and film, focusing on the difficulties of making ethical judgments regarding actuality in nonfiction films, where the conditions of actuality are fluid and complex issues of power and genre traverse the line between fact and fiction.
DePaoli demonstrates how historical archival research can inform ethical analysis. Released in 1919, Rosas' film reached global attention because of its blend of fact and fiction — reality and fabrication — including footage of a real firing squad execution.
By demonstrating Rosas's oscillation between reality and fabrication, DePaoli explores the ethical implications associated with the nonfiction film elements in Rosas' prose-based treatment and in the surviving film.
Ethics of Screenwriting: New Perspectives is edited by Steven Maras, and published by Palgrave, Studies in Screenwriting.