September 29, 2016
Fabulous Chinese Acrobats make return to K-State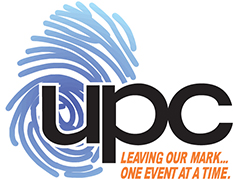 Union Program Council presents a night with the Fabulous Chinese Acrobats at 7 p.m. Wednesday, Oct. 5, in Forum Hall at the K-State Student Union. Known for its ability to combine astounding feats of skill, focus and athleticism with teaching moments of Chinese culture, language and history, the five-person troupe is embarking on its 17th tour.
Each year a new team of acrobats, skilled in all new routines, tours the country with 2016 promising some of the most talented acrobats ever seen. Described as the best assembly performance program in America by the Bureau of Lectures, such is the standard of the performers and the quality of the show.
The performance showcases an array of never-before-seen talents mixed with some of the best skills associated with acrobatics. Tickets are available for purchase starting Thursday, Sept. 29, in the Union Program Council office on the Union's ground floor.
For more information about Union Program Council and other upcoming events, visit k-state.edu/upc or call 785-532-6571.