August 22, 2016
K-State Student Union food venues open today
Submitted by Audrey Taggart-Kagdis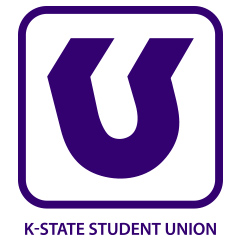 Many K-State Student Union restaurants across campus will resume regular fall hours on Aug. 22.
• The new Panda Express on the Union's first floor and Subway in the Union Bowling Center are open.
• Einstein Brothers Bagels returns to Hale Library.
• Radina's Coffee locations at the Leadership Studies Building and the Engineering Complex are available.
• Food trucks serving from 10 a.m. to 2 p.m. Monday-Friday on Bosco Student Plaza include Vista, Tasty Traveler, Mr. K's and Big Boyz.
• Qdoba Mexican Restaurant will open for business on Monday, Aug. 29.
Additional venues that will be coming soon include:
• Union Station by JP's: Through a partnership with K-State Housing and Dining Services, Union Station by JP's will bring the campus and the Manhattan community together around a table filled with excellent food. A K-State original modeled after JP's in the Jardine Complex, Union Station menu items will be locally sourced when possible, including Weber Hall meats and homemade pretzel buns.
• Radina's Coffeehouse and Roastery: Simple, delicious food and handcrafted coffee are the foundations of Radina's. Locally owned and operated, Radina's is committed to quality items made by caring hands. Other Radina's campus locations include the Leadership Studies Building, College of Business Administration building and the Engineering Complex.
• Chick-fil-A: Recognized for its original chicken sandwich and waffle fries, Chick-fil-A returns to the K-State Student Union with a full menu of fresh, handcrafted food.
• Just Salad: Just Salad provides quality, healthy food in a fast, responsible, yet affordable way. The menu focuses on organically grown, locally sourced balanced recipes curated by a registered dietitian that include nutrient-rich flavor combinations with fiber, protein and calories in mind.
• Call Hall at the Union: Bringing a beloved K-State tradition home to the Union, Call Hall uses high quality products from the university's dairy farm. The shop showcases long-time favorite Purple Pride, customary flavors and seasonal selections.
Frequent updates about food service and the Union renovation will be provided through K-State Today, the Union's Twitter page and website to inform the campus and community of all changes taking place. For further information, please contact Audrey Taggart-Kagdis, Union director of marketing, at akagdis@k-state.edu.