May 25, 2016
Geography professor gives invited presentation on global change and record setting climate change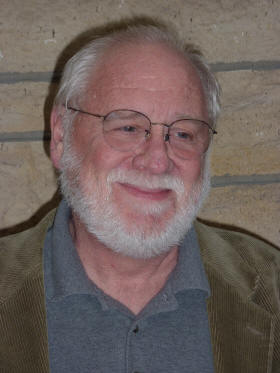 John Harrington Jr., professor of geography, provided an invited presentation May 23 at the University of Maribor in Slovenia. The substance of the presentation and subsequent discussion was the need for humanity to shift away from "business as usual" and move toward sustainability.
Harrington indicated that the complexity of ongoing global changes and our current economic trajectory have us headed toward multiple tipping points in environmental and social systems.
In the presentation, "Global Change Including Climate Change, with Suggestions for Possible Pathways Forward," Harrington discussed the record planetary warmth of 2015-2016, the accelerating use of energy, concerns about biodiversity and the ongoing sixth extinction associated with planetary land cover change, and a need to rapidly shift to use of renewable energy rather than fossil fuels. Building from ideas presented by Harvard biologist E.O. Wilson related to human response to perceived threats, Harrington suggested that our small group/tribal and local thinking needs to expand to incorporate a whole-planet perspective.
The concluding section of the presentation documented ongoing efforts to think about next system(s) of governance and combined environmental and economic systems that will help society move along a pathway toward sustainability. Suggesting that with complex systems there is no one correct answer, Harrington argued that we need to be adaptable as we move forward, assessing progress and shifting course as needed. Harrington emphasized the need to continue to find ways to improve planetary conditions in the hopes of avoiding tipping points or surprises that will make the tasks ahead even more difficult.