November 3, 2015
Swanson presents to Blue Cross and Blue Shield of Kansas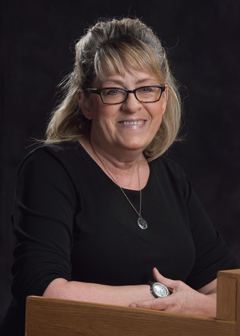 Diane Swanson, management professor, presented ethics and social responsibility material to senior managers at Blue Cross and Blue Shield of Kansas on Oct. 28. She presented "The Road to Embedding Ethical Values in Organizational Culture" in Topeka.
The material for this lecture was drawn from Swanson's recent book "Embedding CSR into Corporate Culture: Challenging the Executive Mind." This book, published by Palgrave Macmillan in 2014, was a book award finalist in 2015.
Swanson teaches Corporate Citizenship and Professional Ethics in the College of Business Administration. She is also a visiting professor at Benedictine University in the Chicago area, teaching executive doctoral students in the Center for Values-Driven Leadership.