August 19, 2015
Agronomy student receives scholarship for diverse students in STEM fields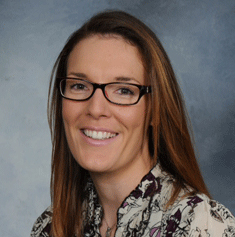 Noortje Notenbaert, master's student in agronomy, is one of 10 students nationwide awarded the new Monsanto Graduate Student Scholarship for 2015. Notenbaert, whose adviser is Chuck Rice, university distinguished professor of agronomy, received the scholarship in the amount of $25,000 for the 2015-16 academic year.
The scholarship program, in its first year, was established to recognize outstanding diverse students enrolled a master's degree program in either agriculture-related or science, technology, engineering and math, or STEM, fields.
Notenbaert was born and raised in Belgium and came to America at the age of 21. After serving in the military for three years, she enrolled at K-State and earned a bachelor's degree in biology.
"As a biology student, I had taken soils classes that I enjoyed very much and I decided to get another bachelor's degree at K-State, this time in agronomy. After that, I started my master's degree in agronomy under Dr. Rice with a focus on soil microbiology," Notenbaert said.
Her research is still in the preliminary phase, but it looks at differences in microbial community structures within the rhizosphere of different corn hybrids.
"After achieving my educational goals, I plan to apply myself in a research environment that focuses on improving crop production while also working toward a better environment," she said.
According to Monsanto, the purpose of the scholarship is to meet the challenges the world faces in feeding 9 billion people by 2050, and investing in future leaders pursuing STEM careers in food and agriculture is key. The company believes the next generation of innovators will be the ones to ascent and meet the challenges of global food security.