April 23, 2015
UPC presents a K-State Proud Celebration featuring Dustin Lynch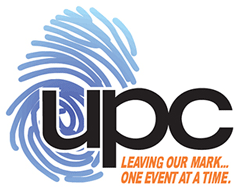 The Union Program Council presents a K-State Proud Celebration featuring country music artist Dustin Lynch. This is a free concert at 7:30 p.m. Friday on the Anderson Hall lawn with an inclement weather location of Weber Arena.
Lynch's single "Cowboys and Angels" earned a year-end spot on Billboard's Top 5 country songs of 2012. His more recent hit, "Where It's At," has been named an iTunes Top 5 hot country song. The Jared Daniels Band will open at 7:30 p.m. with Lynch to follow.
In its eight years, K-State Proud has raised more than $833,000. The student-led philanthropy uses this money for Student Opportunity Awards to be distributed to students who have exhausted all other means of financial assistance to ensure them the opportunity to continue their education. Students are encouraged to wear K-State Proud T-shirts to the concert. Those who do not have a K-State Proud T-shirt will have an opportunity to donate the minimum amount of $20 to the campaign and receive a Proud shirt at the event.
Read more information or see a complete list of all Union Program Council activities, or call the Union Program Council office at 785-532-6571.