December 18, 2014
KSDB-FM's busy break schedule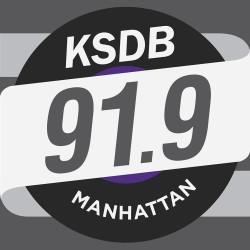 The Kansas State University student-managed and operated radio station KSDB-FM has a busy broadcast schedule during the holiday break. KSDB-FM continues to serve the campus and surrounding communities with news, sports, weather and entertainment features. KSDB-FM provides play-by-play coverage of home basketball games during the holiday break.
KSDB-FM has a new website with many innovative features and improvements. You can access information about the broadcast schedule, listen live and see details of the music and programming that is on the air.
KSDB-FM operates 24 hours per day, seven days a week, every day of the year; on-the-air at 91.9 MHz, online at ksdbfm.org and through mobile apps for Android and Apple.