December 16, 2011
K-State Book Network announces winners of student, faculty/staff awards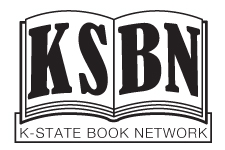 The K-State Book Network has selected recipients of this year's KSBN student and faculty/staff awards.
A group of students from SOCIO 211, Introduction to Sociology, has won the 2011 KSBN Student Award for their true story of a natural disaster. Shana Gordon, Eric Hampton, Mathew McKernan, Kelly Novosel and Emilio Quezada wrote, designed, and produced a reality-based depiction of a disaster integrating the concepts they learned in their sociology class. This group was nominated by their class as the group most deserving of the award.
Sue Williams, associate professor of sociology, has received the 2011 KSBN Faculty/Staff Award. This award recognizes faculty or staff members who have demonstrated enthusiasm and creativity in conducting learning activities related to this year's common reading selection. Williams developed a creative assignment that allowed her students to apply the sociological aspects they learned in class to Dave Eggers's "Zeitoun." According to one student, "Dr. Sue...breaks down the walls we would have otherwise had if it weren't for the interactive exercises in class."
The award recipients will be recognized formally in the spring semester at the launch for the KSBN 2012 book selection.
For more information about KSBN and these two awards, visit the KSBN website.