November 11, 2014
Cinema italiano presents 'Le fate ignorati'
Submitted by Christopher Renner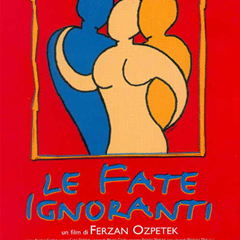 The next edition of Cinema italiano will present Ferzan Ozpetek's award-winning film "Le fate ignorati," or "His Secret Life," at 7 p.m. Tuesday, Nov. 11, in 8 Eisenhower Hall. The film is 106 minutes long.
Winner of the Best Narrative at the 2002 New York Lesbian and Gay Film Festival, "Le fate ignorati" is a captivating drama about a married couple's extraordinary secret.
Antonia and her husband Massimo have been happily married for more than 10 years when a sudden and tragic accident kills Massimo. While going through her husband's possessions, Antonia discovers that her beloved Massimo had had a secret life for the last seven years.
Antonia begins the search for any information leading to the secret mistress of Massimo's only to discover that his secret lover was a man, a very handsome young man name Michele.
Antonia's journey of discover leads her to a new world of love, friendship and sexuality. From the ashes of her old life, grows a new set of family and friends and Antonia develops into the woman she has always dreamed of becoming.
Ferzan Ozpetek is a high acclaimed Italian director of Turkish heritage. Some of his other films include "Haram," "Facing Windows," "Saturn in Opposition" and "Loose Canons."