October 21, 2014
Significant funds available to support faculty publishing in open access journals
Submitted by Sarah McGreer Hoyt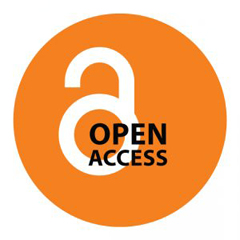 In January 2013, a group of organizations on campus started a fund to financially assist any K-State faculty member or researcher who wanted to publish in open access journals.
Just nine months later, the K-State Open Access Publishing Fund had awarded 24 grants totaling $33,048 to cover author fees.
The the fund is well on the way to surpassing that mark in 2014, and funds are still available. The fund has $40,000 to distribute toward articles that were accepted for publication after July 1. Applications that comply with the eligibility criteria will be funded on a first-come, first-served basis.
The fund is jointly supported by the Office of the Provost and Senior Vice President, Office of Research and Sponsored Programs and K-State Libraries. Up to $3,000 per article is provided to pay publication fees in open-access journals that provide free, immediate, online access to the full text of research articles upon publication without restrictions.
"We're so pleased that K-State research is now more accessible and visible thanks to the support the University is providing for open access scholarship," said Regina Beard, interim head of scholarly communications and publishing.
K-State faculty members and researchers wishing to apply should visit the fund's website.
This announcement is one in a series on open access initiatives at K-State Libraries. Open Access Week is Oct. 20-26.