August 6, 2014
K-State Online: MagicMarker app
Submitted by Christine Doucette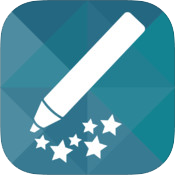 Learning outcomes are an important form of assessment. However, collecting valuable outcome mastery information can be difficult, especially in face-to-face situations. Grading and collecting the data has become easier with the new MagicMarker app available in K-State Online powered by Canvas.
The MagicMarker app allows instructors the ability to:
Create small student groups
Link course outcomes
Assess students
View individual student analytics
With the MagicMarker app, instructors will be able to move around the classroom and engage with their students while grading in-class work in a more simplified manner.
You can download the MagicMarker app for your iPad in the iTunes store. To learn how to use the MagicMarker app, view the MagicMarker Guide.
The Magic Marker app is only available in K-State Online powered by Canvas.
To learn more about the K-State Online upgrade, view the K-State Online powered by Canvas website.