August 5, 2014
K-State Online: Assessment training begins Aug. 8
Submitted by Christine Doucette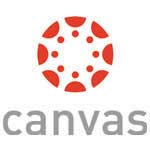 Assessment training is available beginning this week for K-State Online powered by Canvas. High-quality assessment is the first step toward improving student learning. To ensure that your assessments are set up correctly in Canvas, K-State's assessment office is offering Canvas assessment training.
Assessment training sessions will be 9:30-11 a.m. Friday, Aug. 8, and Friday, Aug. 15, in 301A Hale Library.
To sign up for assessment training, sign in to HRIS at as.ksu.edu/HRIS:
Under Employee Self Service, select Learning and Development.
Select KSU Training Enrollment.
Select Canvas Topics - Assessment and click View Available Sessions.
Click the session you would like to attend.
Verify your personal information and then click Continue.
To learn more about the training that is available for K-State's new learning management system, view the training page on the K-State Online powered by Canvas website.