June 17, 2014
Gartner, jazz students travel to Cuba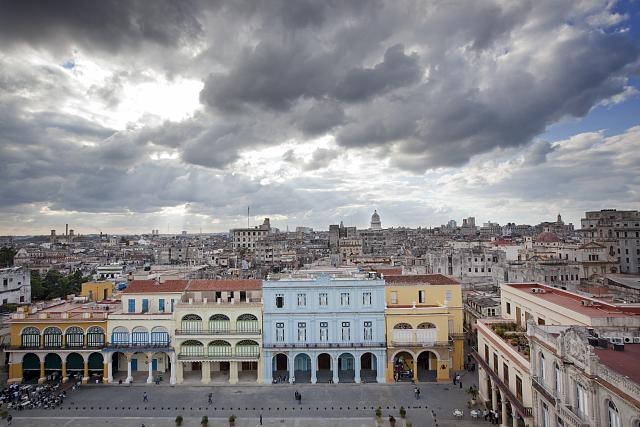 This week, Kurt Gartner, professor of music, and five music undergraduate students will travel to Cuba for a week of intensive studies at the prestigious Instituto Superior de Artes in Havana.
While in Havana, the group will receive instruction in instrumental and ensemble techniques in both popular and folkloric styles. Additionally, they will tour the city, participate in educational exchanges with Cuban music students, and attend special concerts and presentations by musicians and ensembles, including Pupy Pedroso, Raices Profundas, Ban Rarra, Maykel Blanco and the legendary Septeto Nacionál.
All of the students participate in K-State's jazz program, and most are members of K-State's Latin Jazz Ensemble, which is directed by Gartner. The ensemble is the product of Gartner's research and performance of Afro-Cuban music, which includes his doctoral dissertation on the late Tito Puente, who was known as "El Rey del Timbal," or king of the timbales. During his commencement ceremony in 2001, Gartner was presented with the Graduate Dean's Citation for Outstanding Dissertation at the University of Northern Colorado. Gartner further advanced and disseminated his research at K-State through a Big 12 Faculty Fellowship and a Tilford Fellowship.
Students traveling to Cuba are Nolan Groff, senior in chemical engineering, Clinton, Missouri; David Stewart Valdovinos Kaye, senior in human ecology, Topeka; Joseph Kulick, senior in music education, Oswego, Illinois; Kirstyn Norris, sophomore in music performance, Riley; Ethan Wagoner, senior in music education, McPherson. Students are engaging in this research with support from the College of Arts and Sciences, and the School of Music, Theatre, and Dance.
K-State students will perform in an ensemble directed by Yuniet Prieto, head of the jazz program at the Instituto Superior de Artes in Havana and saxophonist with Isaac Delgado.