June 17, 2014
Vail receives fellowship to research history of agricultural extension
Submitted by Sarah McGreer Hoyt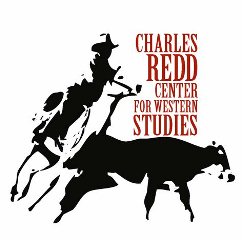 David Vail, assistant professor in the Morse department of special collections, has won a prestigious research fellowship for Western American history from the Charles Redd Center for Western Studies at Brigham Young University. He will conduct research for his second monograph project, "The Farmer's Iron Horse: Railroads and Agricultural Extension in the Twentieth Century American West."
Vail's work explores the history of agricultural extension by looking at the environmental, technological and political economy of agricultural science and railroad expansion in the early 1900s. This book-length study examines the shifting roles of railroads in farm production, rural education and the growth of agricultural science in the Great Plains, the Intermountain West and the Pacific Northwest. He argues that these farm-science trains encouraged a "mobile extension system" that formalized cultivation practices, endorsed research and reinforced market relationships.
During his trip, Vail also hopes to build relationships between the K-State and Brigham Young University Special Collections departments.
"This fellowship will be instructive in my research, but also in how I can provide access, generate interest and explore new ways to connect students and faculty to special collections at K-State," Vail said.
Vail is currently finishing the manuscript for his first book, "Chemical Lands: A History of Pesticides, Aerial Spraying and Health in the North American Grasslands," which is based on his dissertation.
Vail serves as public services archivist for the Morse department of special collections. He received his doctorate in history from K-State in 2012 and specializes in environmental history, agricultural history, history of the American West and Kansas history. In addition to humanities and heritage consulting for multiple historical societies and museums, he is also a member of the Kansas Humanities Council board of directors.