November 11, 2011
Union to adjust service hours during fall break
Submitted by Audrey Taggart-Kagdis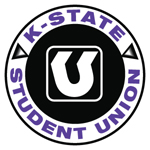 Your K-State Student Union will be providing the following services during the university's upcoming fall break, Nov. 19-27.
EAT
Subway will be open in the lower level of the union. Click here for full hours.
Radina's Coffeehouse and Roastery will be open in the School of Leadership Studies. Full hours available here.
Vending machines are available on the ground floor of the union near the K-State Veterans Center.
SHOP
The Computer Store is available online at computerstore.ksu.edu
Our Bookstore partner, Varney's, will be open at its Aggieville location and online.
Commerce Bank has two local branches for your banking needs. Visit them here.
PLAY
Union recreation is open! Click here for full hours.
MEET
Organizations that need meeting space during this time should contact Kansas State University Facilities at 785-532-1718 for reservations at other campus locations.
The union's north and south entrances will be open for access to union recreation during this time. The union will reopen for normal business hours Monday, Nov. 28. For further information about all of the union's services and programs and a complete list of operating hours, visit our website at union.k-state.edu.
Have a safe and enjoyable Thanksgiving!