November 18, 2013
K-State Libraries continues Muslim Journeys program series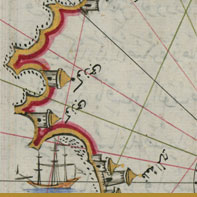 K-State Libraries will continue a program series focused on resources from the Bridging Cultures Bookshelf: Muslim Journeys with a discussion at 7 p.m. Nov. 19, in Town Hall at the Leadership Studies Building.
Beverley Earles, associate director of the English language program, will facilitate the discussion with Muslim women, "Our Journeys: Dispelling the Myths of Women and Islam." The discussion aims to explore the diverse perspectives of Muslims in the U.S. and around the world.
All events associated with the Muslim Journeys Bookshelf are free and open to the public, but seating may be limited. For more information about specific events, contact Darchelle Martin, events and programs coordinator at K-State Libraries.
The books and films comprising the bookshelf were selected with the advice of librarians and cultural programming experts, as well as distinguished scholars in the fields of anthropology, world history, religious studies, interfaith dialogue, the history of art and architecture, world literature, Middle East studies, Southeast Asian studies, African studies and Islamic studies. The collection will be housed in the Dow Center for Multicultural and Community Studies on the fourth floor of Hale Library.
For more information about these materials or a complete listing of included books and films, please visit the K-State Libraries or contact Melia Fritch, undergraduate and community services librarian.