May 6, 2011
Tee time: K-State Faculty/Staff Golf Club at Colbert Hills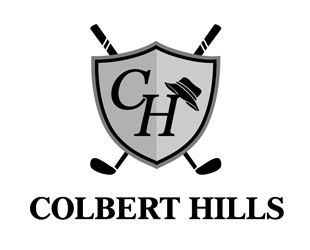 K-State faculty and staff and Colbert Hills Golf Course began a partnership in fall 2003 to establish an affordable golf privilege program, the K-State Faculty/Staff Golf Club. We are about to begin the ninth year of this program and look forward to another great year with our current participants and welcome new golfers.
The monthly cost of the program will not increase this year. We understand there have been minimal faculty and staff salary increases and have taken this into consideration. The rates, payable in a one-time payment or monthly, remain at:
• Individual, $1,920 annually or $160 a month
• Couple, $2,170 annually or $180.83 a month
• Family, $2,420 annually or $201.67 a month
The golf club is a one-year commitment that runs April 1, 2011, to March 31, 2012. You can start the annual program today and begin enjoying the golf privileges now.
The K-State Faculty/Staff Program provides many benefits, including:
• Unlimited golf on both the Championship and Par 3 Courses with the cart included.
• Driving range use, with a 30 small bucket range pass plus an annual driving range program discount.
• Preferential tee times -- 30 days in advance compared to the 21-day policy.
• Special guest rate -- discounted to $39 per player, which includes green fees and cart.
• Recognition on the Faculty/Staff Golf Club plaque in the clubhouse.
• Eligible to participate in our 2011 Colbert Hills Tuesday Weekly League, Couples Nights and Championship Tournament events.
• Tax-deductible contributions -- $250 for individuals; $291 for couples; and $333 for family.
We also understand that some K-State faculty and staff only have time to play a limited number of rounds each year, so we have developed a new program: the Faculty/Staff Punch Card, which includes 10 Championship Course rounds for only $350 -- cart included.
The typical Championship Course daily rate for K-State faculty and staff is $45 per round, so the punch card option provides a $100 savings. More importantly, it gives you the chance to play the No. 1 course in Kansas on a frequent basis. The only restriction with the program is that you can purchase just one punch card per year, good from April 1, 2011, to March 31, 2012.
Punch cards can be purchased at the Colbert Hills Pro Shop in the new Colbert Hills Clubhouse, which was funded by generous K-State donors. Drop by and check it out. The facility is public and everyone is welcome to enjoy our new restaurant, Colbert's. We're open for lunch every day from 11 a.m. to 2 p.m., and open for dinner Tuesday through Saturday. You can view our lunch and dinner menus at our newly designed website at http://www.colberthills.com.
In case you didn't know, Colbert Hills is owned by the Kansas State University Golf Course Management and Research Foundation. We are a 501(c)(3) nonprofit organization and have several partnerships with K-State students and faculty, including:
• The K-State golf course management undergraduate degree program, which has more than 230 graduates.
• A research laboratory used by K-State faculty. Projects include evaluation of ball mark methods and turf recovery; evaluation of fungicides and wetting agents for fairy ring control; soil quality research; environment research; water quality evaluation for nutrient and pesticide runoff; and disease sampling.
• Home to the K-State men's and women's golf teams, currently 19 student-athletes.
• The First Tee of Manhattan, which serves more than 200 youth participants.
• Employing 40-50 K-State students annually.
We look forward to continuing the K-State Faculty/Staff Golf Club at Colbert Hills for golf enthusiasts and casual golfers. The annual program or punch card has to be the most cost-effective golf opportunity in the area and it takes place at a top 10 university course in the nation.
If you have questions or are interested in signing up for the K-State Faculty/Staff Golf Club, please contact Bernie Haney at 565-1719 or bhaney@k-state.edu.