David Wood
Instructor of Music
Director, Early Music Ensembles
785-532-5740
davidwood@k-state.edu
327 McCain Auditorium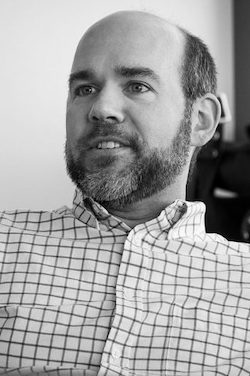 David Wood (he/him) is the director of K-State's early music ensembles: Collegium Musicum, K-State Recorder Consort, and Madrigal & Motet Ensemble, and is the founder and director of the annual K-State Recorder Workshop. He also teaches Music Theory I, Intro to Music Theory, Intro to Historical Performance Practice, Music Listening Lab, and History of Rock and Roll.
His performing career has included appearances with Dallas Bach Society, The Orchestra of New Spain (Dallas), The New York Baroque Dance Company, The New York State Baroque, Texas Choral Artists, and Fenix de los Ingenios, as well as performances at the Boston, Indianapolis, and Bloomington Early Music Festivals. He was also a founding member of Ishallyn Ensemble for Early Celtic Music.
He holds degrees from Kansas State University (B.M. Voice) and the University of North Texas (M.M. Choral Conducting and Voice), and he studied early music ensemble direction at the Historical Performance Institute at Indiana University's Jacobs School of Music. His primary emphases have been the sacred vocal music of the 12th to 18th centuries, liturgical reconstruction, and historical pronunciation.
David also serves as the Programs Director for the Early Music America, the North American service organization for early music and historical performance practice.