Cheryl Richt
Instructor
Voice
785-532-5740
clricht@k-state.edu
16 McCain Auditorium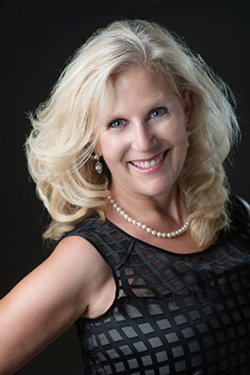 Soprano Cheryl Richt is an Instructor of Voice at Kansas State University teaching studio voice.
Ms. Richt holds vocal performance degrees from the University of Illinois, Champaign-Urbana (MM, BM), and while a student of Phyllis Bryn-Julson, was awarded the Graduate Performance Diploma in vocal performance from the Peabody Conservatory of Music, Baltimore, MD.
While at the Peabody Conservatory of Music, Ms. Richt performed the title role in the American premier of Bononcini's opera Camilla, performed the role of Stephanie in the world premier of ASCAP winning composer Daniel Croizier's The Reunion, and portrayed the Sandman and Dew Fairy in Hansel and Gretel. Ms. Richt was also a member of Illinois Opera Theater portraying Helena, in A Midsummer Night's Dream, and La Ciesca in Gianni Schicchi.
Ms. Richt has been an active recitalist in central Germany and performed regularly as the soprano soloist for the Giessener Collegium Musicum in Giessen, Germany. While in Germany, Ms. Richt was on the faculty at the Frankfurt International School in Oberursel and also had an active private studio.
A dedicated teacher, Ms. Richt continued teaching privately in Ames, Iowa, after returning to the United States. Ms. Richt's students are performing on Broadway and regional stages throughout the U.S. and her high school students have made honor choirs in Iowa and Kansas. She is a member of both the National Association of Teachers of Singing and Music Teachers National Association.