SUCCEED
The SUCCEED program creates opportunities for women to flourish in science, technology, engineering, and math, or STEM, fields. Undergraduate and graduate students can serve as mentors to middle and high school students, share in mentoring connections with alumnae, and network with faculty and other students in STEM.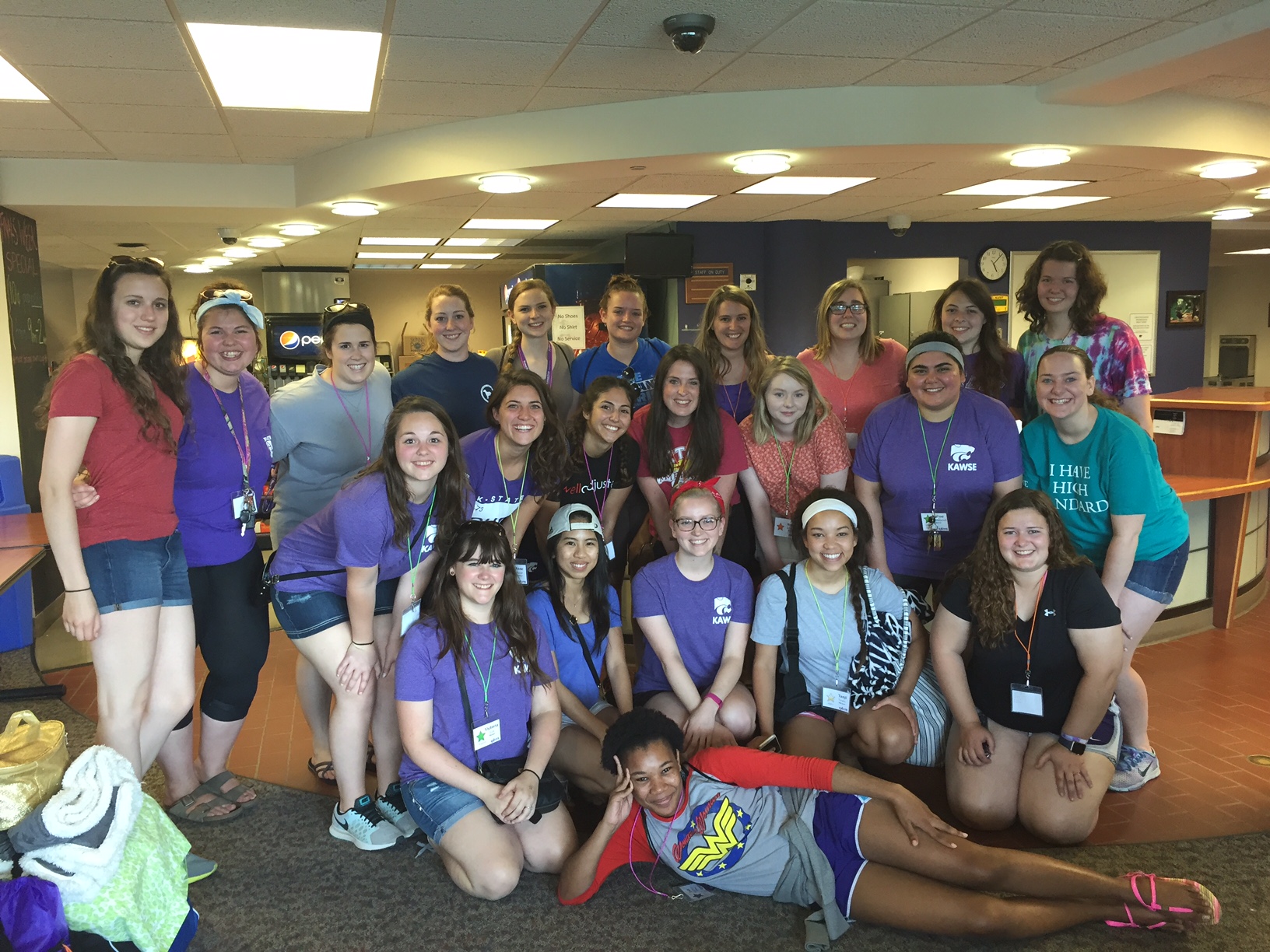 Event Descriptions
Career Chats
Gain career advice and mentoring from alumnae and women in industry through these informal seminars hosted each semester.
Women in STEM Events
Come meet other female K-State STEM majors at our social and networking events! Be sure to check your K-State email for event announcements.
KAWSE Mentors
Paid opportunities to serve as a role model for women in STEM through mentoring middle and high school students at GROW and EXCITE pre-college outreach programs. Students interested in the mentor position should contact the Program Coordinator, Sara Heiman, at sjheiman@ksu.edu
KAWSE Ambassadors
Volunteer leadership opportunities to host prospective K-State students, serve on student panels to share personal experiences at K-State, and represent KAWSE at open house and outreach events. Students interested in the ambassador position should contact the Program Coordinator, Sara Heiman, at sjheiman@ksu.edu